There are two main ways to gain access to BSC facilities as MareNostrum is part of two key infrastructures in Spain and Europe: the Spanish Supercomputing Network (RES) and the Partnership for Advanced Computing in Europe (PRACE). These two infrastructures provide resources to researchers and they are the principal ways to access our supercomputing facilities. In addition, european researchers can access BSC facilities through the mobility programme HPC-Europa3.
Which resources are available?
You can apply for computing time on the available supercomputers of the Spanish Supercomputing Network (RES) or the Partnership for Advanced Computing in Europe (PRACE). Both infrastructures also provide technical support and trainings for users.
Who can apply?
All the resources are meant for non-profit R&D purpose, and are open to researchers from academia and public research centres. SME have also access to PRACE resources under specific conditions through SHAPE programme.
How to apply?
Supercomputing resources are granted by means of competitive calls.
PRACE calls are announced on the PRACE website. You can find further information about the application procedure in the PRACE Application Guide.
RES calls are continuously open and proposals are evaluated every four months. To participate in these calls, you need to create an account in the RES Intranet and complete an application form on-line. For further information, please visit the RES website and read the RES Access Protocol.
Contact for assistance about the application procedure: applications [at] bsc [dot] es
Mobility programmes
These resources and expertise are not just available remotely. Both Spanish and European scientists can visit BSC-CNS through the available mobility programmes in order to work with our experts in supercomputing and learn more about how to improve their work and research results.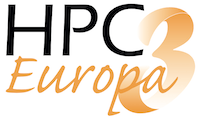 The HPC-Europa3 project provides funding for researchers working on computational science to visit HPC centres and/or scientific hosts in Europe to foster new scientific collaborations. Visitors are funded for travel, accommodation and subsistence during their stay (between 3 and 13 weeks), and they are provided with an amount of computing time suitable for the approved project. In addition, they receive scientific and technical mentoring from the host.
Calls for applications are issued 4 times per year and published online on the HPC-Europa3 website.
This project HPC-Europa3 is funded by the Horizon 2020 programme; for more information, download the leaflet of the project.
Mobility programmes

BSC-CNS promotes mobility programmes for scientists to stay for a period of time in one of the leading research centres in Europe. You will be able to use our resources and exchange know-how with Spanish scientists.

System Architecture

Here you will find a technical description and documentation of the whole system including storage servers, computational blades, high speed network, switches and so on.